| | | | |
| --- | --- | --- | --- |
| March bike of the month 2011 | | | |
Written by Administrator
Tuesday, 01 March 2011 19:57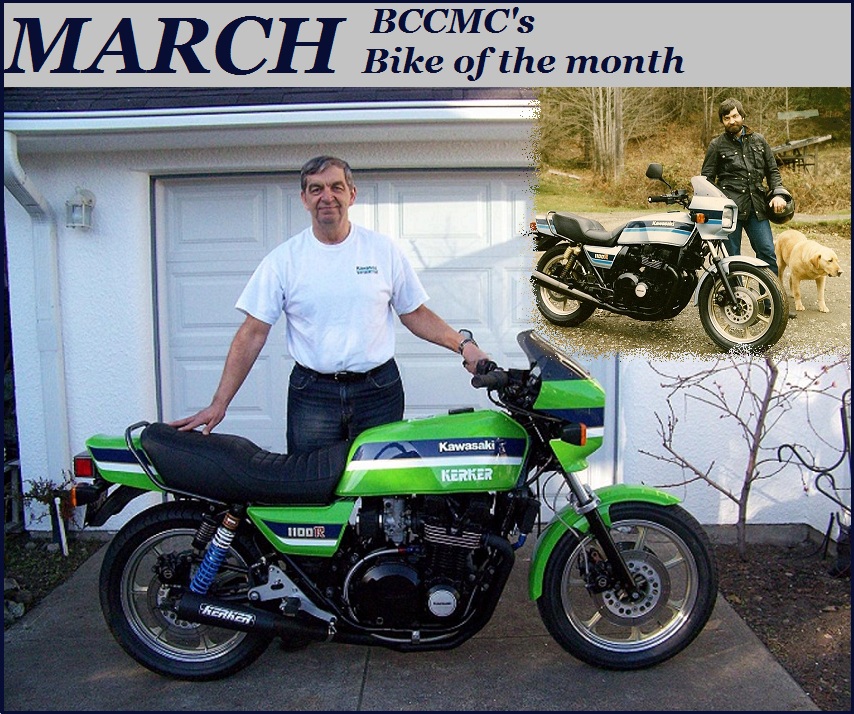 I bought the bike brand new, and immediately started to change some of the
stock components for superior aftermarket goodies. First to go were the
shocks, had Marzocchi Strada's on and it was a big improvement. Put on a
set of 33mm Mikuni smoothbores, a Micron Power header, Daytona fork brace,
braided brake lines, got rid of the stock antenna mirrors and put on a
Napolean bar-end mirror.
 In 2000 I had to rebuild the engine and had an
1170 Wiseco piston kit installed. She was looking quite tired by 2005 and
it sat idle for a couple years. It never left my mind though, so in 2009 I
began the project of refurbishing it. I decided to honour the Eddie Lawson
S-1 heritage of this model. Reproduction Decals supplied the decals,
Kipkawa Kawasaki Replica race parts provided the S-1 rearsets, S-1
seatcover, and 13 row Earl's oil cooler. I put on Works Performance Racers
shocks as well. These are the same components guys like Lawson, Rainey,
McMurter, Rhys Howard and Harry Klinzmann used. It runs better than new
now and I'm very pleased with the result
Glenn
Copyright © 2018 BC Classic Motorcycle Club. All Rights Reserved.