Written by Administrator
Friday, 28 January 2011 02:59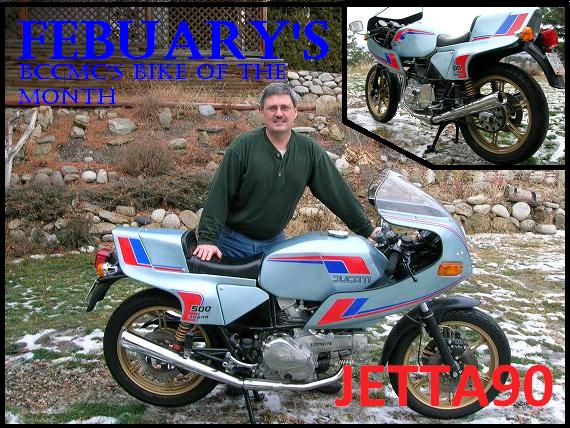 1981 Ducati Pantah 500 SL
Purchased in Cochrane, AB one cold and wet fall day in 1987.  I am the third owner.
All original and not restored with 33,000 kms.
Longer wheelbase and taut suspension combine for a very stable high speed ride.
Powered by a smooth 497cc  -  90 degree  4 stroke V twin, with belt driven Desmodromic valve actuation.
The following period improvements have been added to this motorcycle:
- braided front brake lines
- BUB exhausts (tail only)
Last Updated on Sunday, 01 April 2012 19:48
Copyright © 2018 BC Classic Motorcycle Club. All Rights Reserved.