A reminder for the newer members: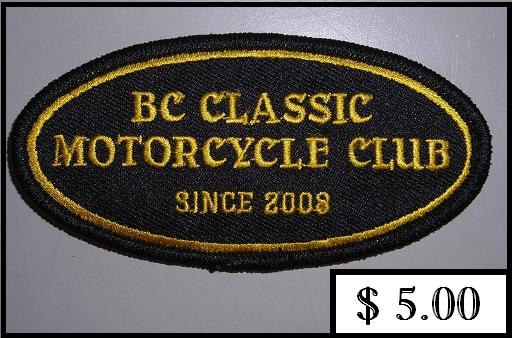 We still have some patches left...$5....c'mon, all you newer members, show some club colours.....you can order and pay using Paypal, but you need to add a buck to the total for shipping & Paypals fees, up to 4 patches (so if you want 4 patches, the total would be $21....get it?).
If you're uncomfortable using Paypal, or computer iffy, find a twenty-year-old to do it for you.  It really is the most secure way of buying things on line, your credit card info is onlly recorded by Paypal themselves.  I've never heard of a problem with wayward credit card info through Paypal...the only problem I've ever had with buying stuff online (like through fleabay) was when I paid using credit card ibstead of Paypal (apparently, I was buying stuff in Ireland in the middle of the night...Mastercard stopped that right away and fixed things up).
Send payments to:   
This e-mail address is being protected from spambots. You need JavaScript enabled to view it
I'll ship out your snappy patches post haste.....remember, the money collected goes to maintaining the club website...the last batch of patches are paid for, now, so it's all profit for you, the members.