Written by Administrator
Thursday, 29 April 2010 05:50
Congratulations to Chris ( Cabby ) for making the month or may's bike of the month.
This is his 82 Honda Magna v45 750cc, ridden everyday rain or shine. 
"it was love at first sight" Chris says. 
After working on making some sissy bars and reupholstering maggie
the bike feels like she rolled off the show room floor back in 82 !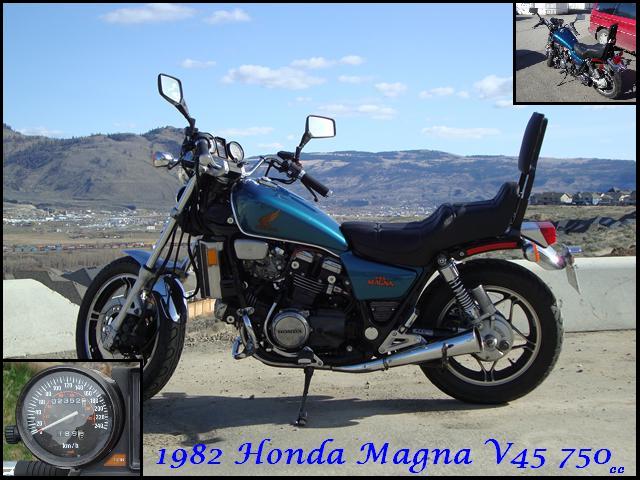 Last Updated on Thursday, 29 April 2010 06:10
Copyright © 2018 BC Classic Motorcycle Club. All Rights Reserved.