Written by Administrator
Sunday, 28 February 2010 19:16
BIKE OF THE MONTH picture taken at

Canada Aviation Museum
11 Aviation Parkway,
Ottawa Ontario,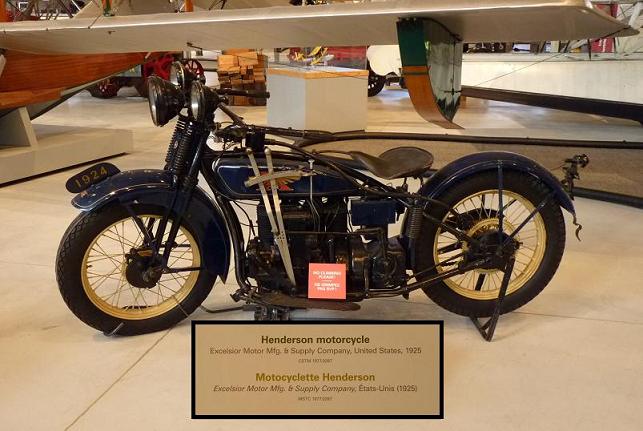 Henderson Motorcycles
To describe the Henderson fours built between 1911 and 1931 as the Rolls-Royce of motorcycles would be an understatement. The Rolls-Royce Silver Ghost may have dominated the Austrian Alpine Rally in 1913, but in the same year, a 1912 model Henderson had just completed circumnavigating the globe, a journey of over 18,000 miles, in ten months and the first motorcycle ever to do so.  Over a period of almost two decades the Henderson continued to break both endurance and speed records.  During the prohibition years it was the preferred patrol bike of U.S. Police Departments.  The Henderson was without doubt, from beginning to end, the finest motorcycle in the world
for more information please visit www.hendersonmotorcycle.com 
information above was used from hendersonmotorcycle.com picture is property of Ryan Wright
Next month is coming soon.......... so if you would like your bike the bike of the month please submit the best pic of your bike and a short write up on the make model and maby the bikes storey/history with you
Last Updated on Sunday, 28 February 2010 20:08
Copyright © 2018 BC Classic Motorcycle Club. All Rights Reserved.