Written by Administrator
Thursday, 25 June 2009 21:19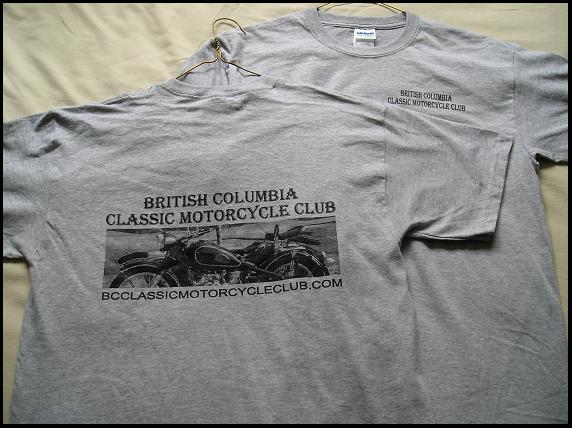 T-Shirts are Ready. the price is
20.00 each 
 or 2 for 30.00
Payment can be payedin cash or through paypal upon request. Shipping to anywhere in BC will be 10.00 total for any number of shirts bought.  Pick up and local drop off can be arranged in kamloops and kelowna Arias.
Please contact Ryan Wright
250-579-3335      OR       This e-mail address is being protected from spambots. You need JavaScript enabled to view it
Last Updated on Thursday, 29 April 2010 06:11
Copyright © 2018 BC Classic Motorcycle Club. All Rights Reserved.