| | | | |
| --- | --- | --- | --- |
| BC Classic Motorcycle Club | | | |
Written by Administrator
Sunday, 29 March 2009 17:26
BUILDING OF BILL'S KZ1000
Starting with a BOX-O-BIKE I have been working to get my 77' kz1000 on the road. I started with most all the parts in boxes when I bought it and have been working like a madman to get her back on the road. My goal is to fix this bike up to ride and eventually sell to buy my next bike ''a friends 73 H-2''
For those of you that don't know about the h-2. Kawasaki only made that model from 1973 to 1975 and has a three cylinder 2 stroke motor. The h-2 model of motorcycle ( not my friends bike ) is best know for holding the record for the fastest nitrous injected 750 cc motorcycle, with a standing quarter-mile of 7.776 seconds at 170 mph by Brian Pretzel of Redline Motorsports and the fastest normally aspirated 750cc motorcycle with a standing quarter-mile of 8.24 at 153 mph held by Joe Bird of Fremont Nebraska.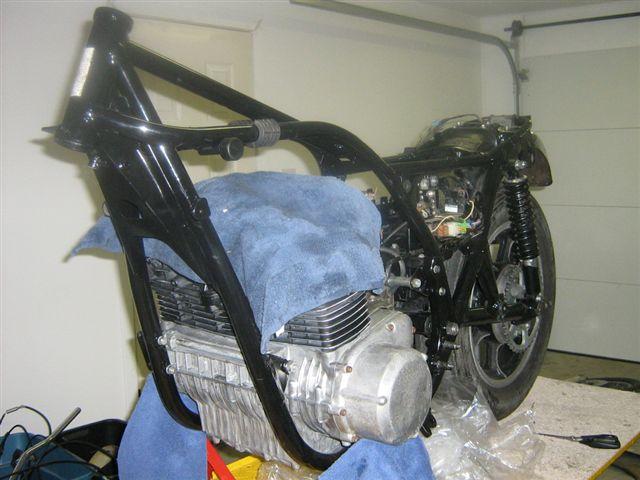 BEFORE PICTURE
If you have an article of a restoration, ride or something you think should make it to the front page please email it to the administrator at This e-mail address is being protected from spambots. You need JavaScript enabled to view it thank you
Last Updated on Thursday, 05 January 2012 23:08
Copyright © 2018 BC Classic Motorcycle Club. All Rights Reserved.